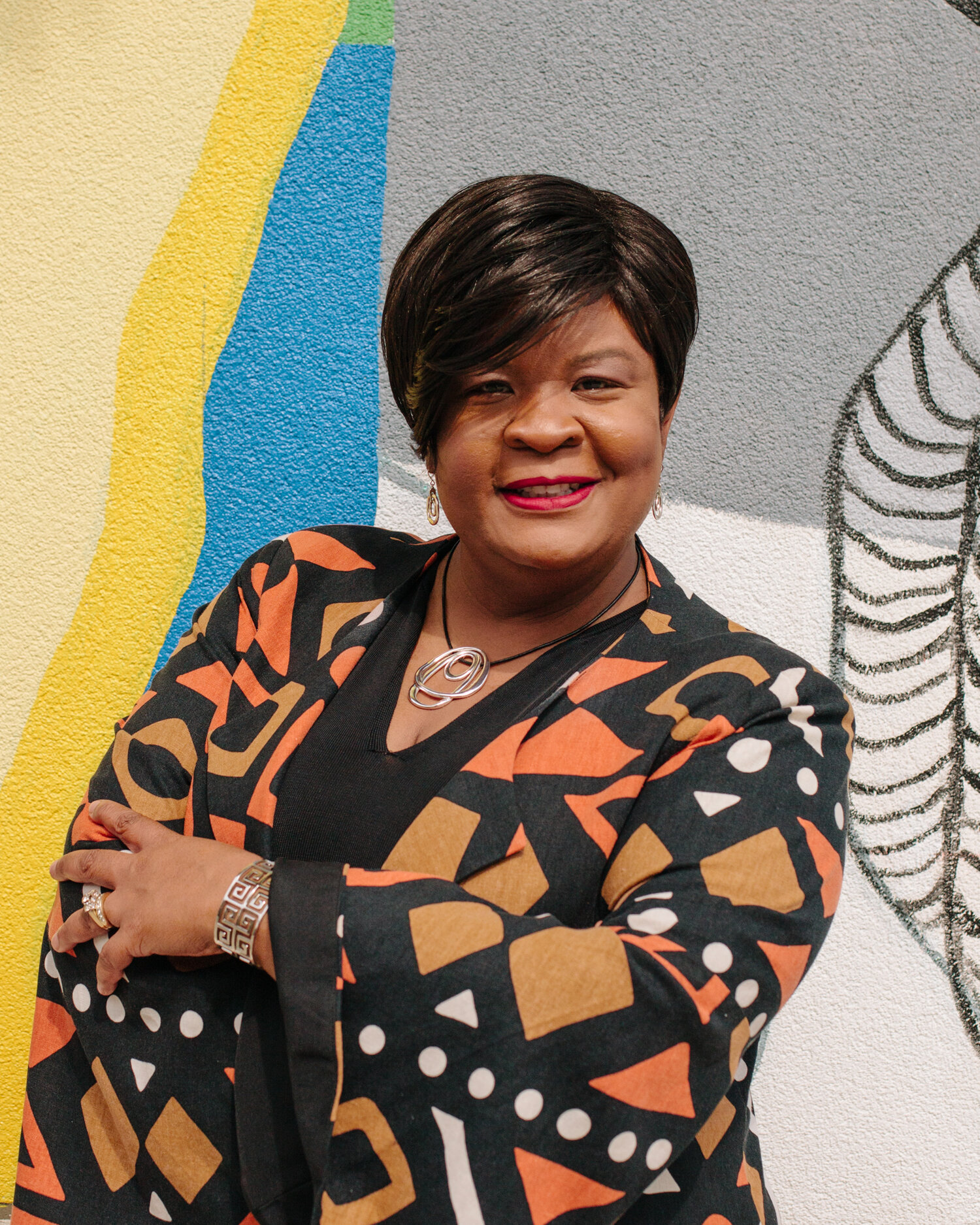 Dr. Darryl Atwell
Purveyor of Culture, Steward of Cultural Capital
Atwell, who lives in Washington, D.C., has been collecting art for over a decade and develops relationships with the artists in his collection. He shies away from the title of art collector and considers himself more of a purveyor of culture or a steward of cultural capital. Atwell has amassed in a very short period of time a truly impressive collection. The collection reflects his strong personal tastes and has developed with a focus upon younger, contemporary artists working more in abstract and conceptual modes. He has eschewed the 'usual suspects' found in many collections and he has gone beyond collecting works on paper and has gathered an impressive array of sculpture, large paintings, and unusual media expressions by rising stars.
Peter Chang and Brandon Hill
Co-Founders, No Kings Collective
No Kings Collective has been "hustling since 2009," and as an art collective, it embodies the creative energy, versatility, and community of DC. The group's large-scale murals can be found throughout the city, and its events and interventions create unexpected public encounters that blend design and culture in extraordinary ways. The collective is a design-build studio, creative agency and events production company, all rolled into one.
Founded in 2009 by Brandon Hill and Peter Chang, the collective has worked with a family of handpicked artists, designers, and brands that share their vision. They help their collaborators deliver a get-it-done, DIY, art-centric, design-savvy, multidisciplinary, cross-cultural, adaptable, niche, custom, force-multiplying, over-the-top authentic experience.
Makeba Clay
Chief Diversity Officer, The Phillips Collection
Makeba is the inaugural Chief Diversity Officer at The Phillips Collection where she leads efforts to advance the institutional commitment to diversity, equity, accessibility, and inclusion. A nationally recognized diversity and inclusion expert and leadership strategist with more than 20 years of experience in the field, Clay has developed a significant track record of transformational contributions toward organizational culture change in higher-education, government agencies, and cultural organizations, including the White House Council on Women and Girls under the Obama Administration, the United States Agency for International Development (USAID), the Smithsonian National Museum of African Art, the American Alliance of Museums, American University, Princeton University, and others.
Makeba's contributions to the field have been recognized by many professional associations, international organizations and national publications. A two time recipient of the "Diversity Champion Award" by the Alliance for Workplace Excellence, she also received the "Innovator of the Year Award" from the League of Innovation, the Governor's Service Award from the State of Maryland's Commission on Civil Rights, and was bestowed the Higher Education Excellence in Diversity Award by "INSIGHT Magazine." She has been featured in "Diverse Issues in Higher Education" and seen on CNN and ABC News.
Jessica Stafford Davis,
Founder, The Agora Culture, LLC
Jessica Stafford Davis is the founder of The Agora Culture LLC,(TAC) a national online multicultural arts platform that supports emerging artists of color and collectors through educational programming, art salons, and its annual Art On the Vine exhibition in Martha's Vineyard. One of the only contemporary African-American art fairs presenting critically-acclaimed, institutional-level work in the United States, Art On the Vine also features a four-week residency named for acclaimed visual artists, Augusta Savage, and Norman Lewis. Through the Savage-Lewis residency, selected artists are provided with an opportunity to collaborate and create new works as part of an effort to help them grow and explore their creative practices.
Ms. Stafford Davis' mission to highlight African-American artists extends into her special curatorial projects including her most recent exhibition of Jon-Serie Goff's work in collaboration with the Middleburg Film Festival. RECLAMATION, inspired by the history of Middleburg, Virginia was an exhibition that centered enslaved and free Black laborers whose presence and history had long been forgotten by the general public. In addition, Ms. Stafford Davis is the 2018 and first recipient of the Arena Stage Emerging Leader Award. She currently serves as a member of the George Mason University School of Art Advisory Board and is an ArtTable member. Previously, she served as a board member of Washington Project for the Arts and The Smith Center for Healing in the Arts. She received her Bachelor of Arts and Bachelor of Science from George Mason University. She resides in McLean, Virginia with her two sons.
Allie Frazier and Jennifer Anne
CoChairs, Emerging Arts Leaders DC
Jennifer is a journalist and an artists, and is a 2019–2020 Faith Flanagan Fellow with ArtTable DC. She writes a list of things to do in town each weekend for the news site The DC Line plus is a leader in three District arts associations: Emerging Arts Leaders DC, Day Eight and The Sanctuaries. Jen is also a contributor to International Journalists' Network and a teaching artist with the literary arts group Split This Rock and reporter for the new site The DC Line where she writes a list of ten things to do in town each weekend and reports on other local stories. She also writes for International Journalists' Network, a website that delivers best journalistic practices to nearly 90,000 reports worldwide to improve news.
Allie is a local ceramicist, art curator, exhibition designer, and dancer with an interest in accessible and marginalized arts and artists. She enjoys supporting self-taught and local contemporary artists as the Studio and Gallery Manager of Art Enables, a large studio for adult artists with disabilities with multiple exhibition spaces located in NE DC.
Svetlana Legetic
Co-Founder, BYT and CEO, Exactly Agency
Svetlana co-founded BYT Media ( www.BrightestYoungThings.com ) in 2006, which the New York Times has called: "Web-site-turned-events-organizing juggernaut that has become the locus of Washington's new-cool art and music scene." On the editorial side BYT engages 300 000+ individual readers a month with content dedicated to all things good in the nation's capital and beyond. On the event side BYT works with partners such as Smithsonian, National Geographic, American Museum of Natural History, Kennedy Center and beyond to create one-of-a-kind, high impact open-to-public events. GQ magazine named Legetic "one of 50 most powerful people in DC" which promptly made her and her team go ahead and expand nationally, starting in New York and Chicago.
Joanna Marsh
Head of Interpretation and Audience Research, Deputy Education Chair, Smithsonian American Art Museum
Joanna is the head of interpretation and audience research and deputy education chair at the Smithsonian American Art Museum (SAAM). Marsh launched the museum's first interpretation initiative in 2015 and now leads a team that develops interpretive content and unique visitor experiences for temporary exhibitions and the permanent collection. Marsh is co-creator of the newly released web series Re:Frame, which explores the unexpected connections between artworks in the museum's collection and other disciplines across the Smithsonian. She is the creator of several popular public programs, including "Contemporary Art Crash Courses" and "Double Take," and facilitator of the monthly "Conversation Piece" series. Marsh curated American Myth & Memory: David Levinthal Photographs on view at SAAM through October 14.
Asma Naeem
Eddie C. and C. Sylvia Brown Chief Curator, Baltimore Museum of Art
Asma Naeem is the Eddie C. and C. Sylvia Brown Chief Curator at the Baltimore Museum of Art and a specialist in American art and contemporary Islamic art. Before joining the Baltimore Museum of Art, she was curator of Prints, Drawings, and Media Arts at the Smithsonian's National Portrait Gallery. Two of her most recent exhibitions were on view at the National Portrait Gallery in Washington, D.C.: UnSeen: Our Past in a New Light, Ken Gonzales-Day and Titus Kaphar, co-curated with Taína Caragol, in which Asma worked with Titus to show the largest number of his works to date (18 total). The second is Black Out: Silhouettes Then and Now, which looks at the historical and contemporary interpretations of the silhouette.
Asma's work has been published in Artforum, American Art, Journal of Middle East Women's Studies, and American Quarterly. Princeton University Press published her first book, Black Out: Silhouettes Then and Now. Her second book, Out of Earshot: Sound, Technology, and Power in American Art, 1860-1900, is soon to be published by the University of California, Berkeley Press. Her current project examines artistic responses to Partition in the United States in the work of Margaret Bourke-White, Zarina, and Shahzia Sikander.
Peter Nesbett
Keeper of Imaginative Futures, Washington Project for the Arts
In 2015, Peter joined Washington Project for the Arts, where his current title is "Keeper of Imaginative Futures". Over the past three years, with the board and staff, he has converted WPA to an artist-driven model, meaning that it pays artists to curate all of its activities, from lectures, performances, and exhibitions to screenings, readings, and conversations. Outside of his work with WPA, Peter is the co-director of Triple Candie, a phantom-like curatorial production agency that produces art-less exhibitions on art historical subjects. Triple Candie's latest projects have been presented at the Grazer Kunstverein in Austria, the Galerie Baumann in Prague, and the Telfair Museums in Savannah, Georgia. He is the author or editor of seven books and catalogs, including the The Complete Jacob Lawrence, which when it was published in 2000 was the first catalogue raisonné on the work of an American artist of African descent.
Renée Stout
Multimedia Artist
Renée grew up in Pittsburgh, Pennsylvania and received her B.F.A from Carnegie-Mellon University in 1980 where she chose to focus on painting. Immediately after moving to WAshington, D.C. in 1985, she began to explore the spiritual and cultural roots of her African American heritage through her increasingly sculptural works, which found their early inspiration in the aesthetics and philosophy of Kongo ritual objects. This body of work would lead to her becoming the first American artist to have a solo exhibition in the Smithisonian's National Museum of African Art. Inspired by the African Diaspora, historical and current world events, the effects of technology on human interactions, as well as everyday life in her DC neighborhood. Stout now creates in a variety of media, including painting, drawing, mixed media sculpture, photography and installation.
She has been the recipient of awards from the Pollock-Krasner Foundation, the Joan Mitchell Foundation, the Bader Fund, the Louis Comfort Tiffany Foundation, the Gottlieb Foundation and Anonymous Was A Woman. She was also the recipient of the Driskell Prize, awarded by the High Museum of Art and the Sondheim Award from the Baltimore Office of Promotion and the Arts. Most recently (2018), she was awarded a Lifetime Achievement Award from the Women's Caucus for Art. Stout's work can be found in many museums and private collections, nationally and internationally, including the Smithsonian's new National Museum of African Museum History and Culture in Washington, DC.
Kriston Capps, Program Moderator
Staff writer, CityLab and Art Critic, Washington City Paper
Kriston Capps is an award-winning critic and journalist. He is a staff writer for CityLab, the urbanism site for The Atlantic, where he writes about architecture, housing, and other topics. He writes about art for Washington City Paper, Artforum, and other publications.